Military Intelligence Agency Submits the Work Report for 2009
20. 04. 2010
The Committee for Defence and Security of the National Assembly adopted today the work report of the Military Intelligence Agency for 2009.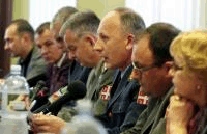 The Acting Director of the MIA Brigadier General Dragan Vladisavljevic and his associates informed the members of the Committee on the activities, tasks and results of the agency over the past year.
According to General Vladisavljevic, the Republic of Serbia was not the object of military threats, in the year of 2009. Therefore, the focus of the MIA was gathering of facts on activities of asymmetric threats bearers in the direct surrounding.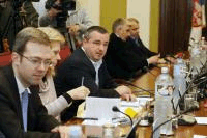 - The last year was characterized by the world instability and tensions, followed by numerous regional conflicts, increased terror threats, as well as internal problems of the states struck by economic crisis and assymetric threats. The similar state of affairs was present in the region, which was characterized by differently motivated tendency of interstate relations' deterioration. The stability of Bosnia and Herzegovina and self-declared independence of Kosovo were the key areas of interest of the international community and the regional states – emphasized General Vladisavljevic.;
Members of the Committee for Defence and Security were also interested in terrorist threats to our country, establishing the Mission to NATO, in the situation on the south of Serbia and in the situation in the region.