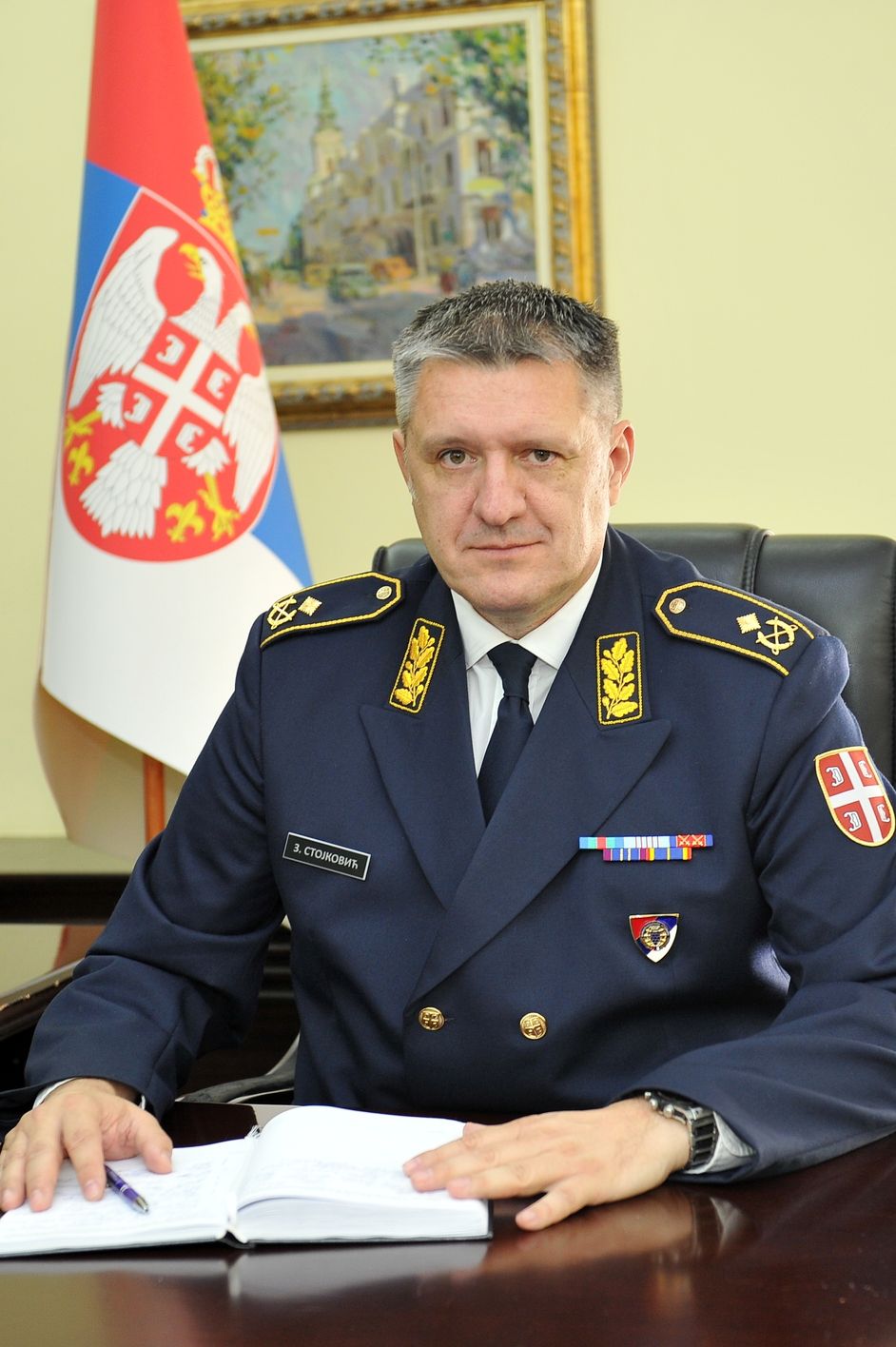 Colonel ZORAN STOJKOVIC
Deputy Director of the Military Intelligence Agency

Date and Place of Birth
January 20, 1969, Novo Mesto, Slovenia
Education
General Staff professional development -National Defense University USA (2010);
General Staff School (2002);
Military Academy of the Army - Department of Infantry (1991);
Military High School (1987).
Duties
Defence Attaché of the Republic of Serbia in the Russian Federation (accredited on non-residential basis for Kazakhstan and Belarus);
Chief of the Division in the Analytical Department for monitoring of terrorism -Military Intelligence Agency;
Chief of Division for cooperation and coordination with foreign intelligence-security services - Military Intelligence Agency;
Desk-officer in the Military Intelligence Agency;
Lecturer at the Department for Military Intelligence Services at the National Defence School- Military Academy;
Commander of platoon and at the same time the teacher at Military Academy;
Duties of commander (platoon and company) in the infantry units.
Promotions
Colonel (2010);
Lieutenant Colonel (2006);
Major (2002);
Captain 1st Class (1998);
Captain (1995);
First Lieutenant (1992);
Second Lieutenant (1991).
Languages
Official contact
33, Knez Miloš Street, 11000 Belgrade
email: voa@mod.gov.rs